Dear Santa:
I write this letter to you using my son's pencil...on the back of this bill statement while I do laundry.
I have been a good mother during this past year. I have fed, kept clean, and taken care of my kids accordingly. I have seen my kid's doctor more than I have seen mine. I have sold cookies and any other
bullshit
thing to rise money for my kids' school activities.
Santa, I have never requested anything for myself after the age of ten, but I thought that perhaps this year could be an exception. As far as this piece of paper lets me write my wishlist down, I'll write down my requests:
I'd love a new pair of legs
. I know, kind of difficult since you are not God, but doesn't hurt to try. Any color would be great, but purple - I already have a set like that.
Oh, and strong arms
to help me keep away the kids from the grocery islands at the store while they throw their regular tantrums.
I also wish to have
my pre-pregnancy belly back
. And being realistic, I can be happy if you at least bring me a little bit of skin removal since my last pregnancy made it a little saggy. And this new waistline, I hope, it could be accentuated with, perhaps a
new pair of jeans
? One of those that are easy to button up would be fantastic!. No more laying down on my back and holding of the breath, I'll appreciate it.
I'd also like to own a good
CD of Tibetans
songs at home
"Do not eat on the couch"
or
"Get off your brother"
because it seems my own voice doesn't do it anymore. The dog is the only one that hears me and believe me, he is not happy.
I realize it might be late to request all of these, you are busy and probably have more moms requesting the same or more things. I don't blame you. It is my own fault for not finding the
perfect secret place
time to write to you this letter before. So, in case that my request can't be fulfilled, would you at least consider giving me this?...
Time
.
Time to brush my teeth, shower and brush my hair in the same time slot, preferably in the mornings.
Time to eat my meals. No more out of a box ready-to microwave and finding them room temperature when I can finally eat them. And, while at it, can I be allowed to call "veggies" to the tomato sauce in my pasta? That would really help with my conscious that gets beaten up on a daily basis by my mother in law or other parents when it comes to raising my kids.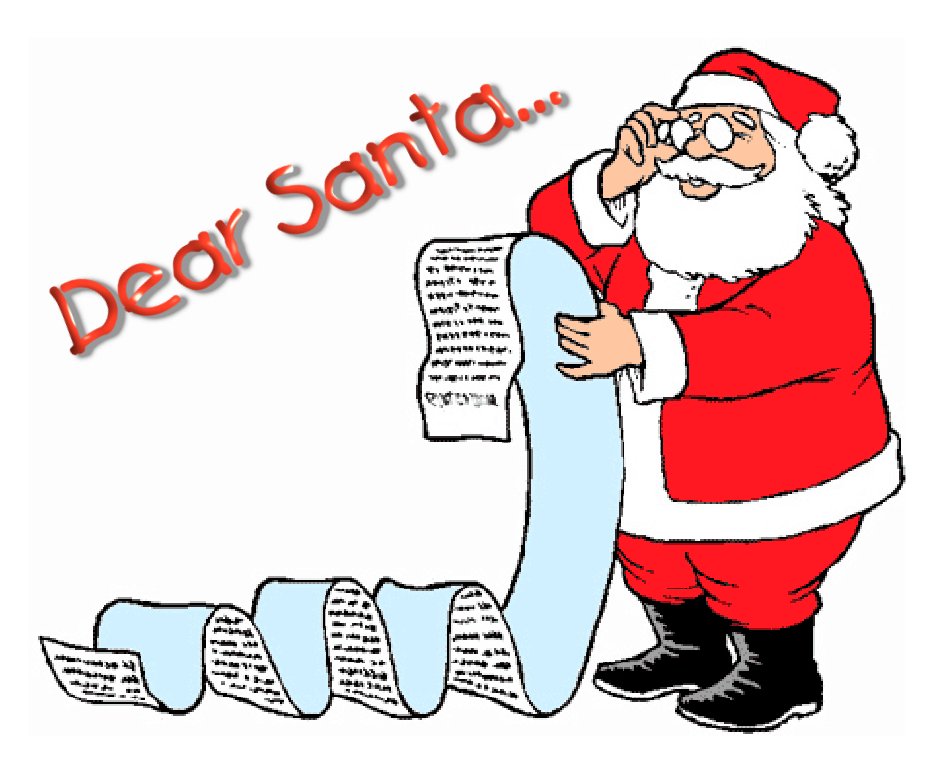 Image credit: http://iblog.esolutionsgroup.ca/Uploads/fc0b2819-fcfe-4839-be7a-c3e3b94d54c3/dear-santa.jpg
So, Santa, laundry is finally done and the timer of the drier has just kicked in. I gotta go, since my kid found out I've been here hiding all this time and I think he wants his pencil back.
With love,
Mom
P.S. I used the latest cable bill statement, feel free to pay it if you think that is a better gift instead. Thank you.
Note2 - It got featured on BlogHer , Merry Christmas to me!